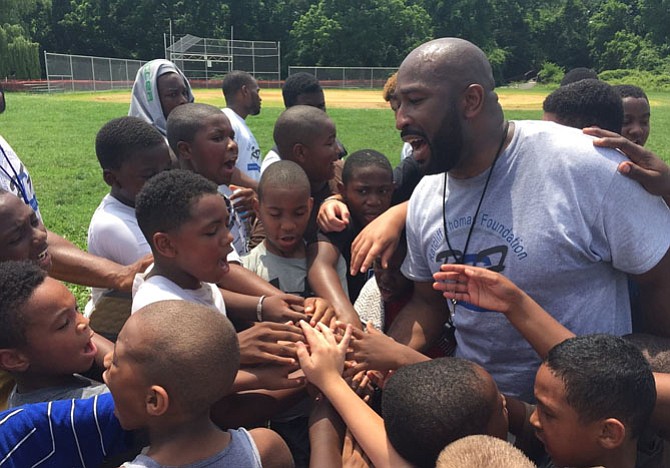 Former T.C. Williams, University of Maryland and NFL Indianapolis Colts standout Ratcliff Thomas will lead the Ratcliff Thomas Foundation's 2nd annual Youth Football Camp Aug. 3 in partnership with the City of Alexandria's Parks and Recreation Department.
The camp will be held on the grounds of George Washington Middle School from 6-8 p.m. An estimated 150 participants are expected to attend. Led by the Ratcliff Thomas Foundation, former NFL and college players and coaches will teach high performance techniques, skills, drills and fundamentals.

"Our hope is to increase participation in the Alexandria youth football program citywide, and to get our youth moving in the direction of healthy wellbeing and physical fitness activities," Thomas said "The city will supply the equipment, field and facilities. We want to make this a great experience for our kids."
Registration can be done online through the city's Parks and Recreation Department or in person at the field. Arrive no later than 5:30 p.m. to register for the camp.
To learn more about the mission of the Ratcliff Thomas Foundation or to support the Youth Football Camp, visit www.ratcliffthomasfoundation.org