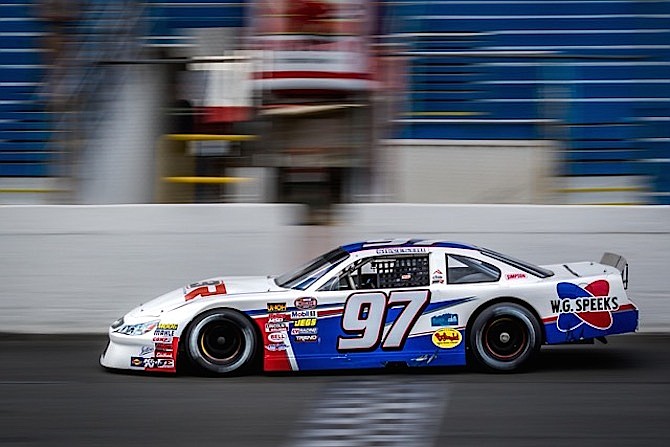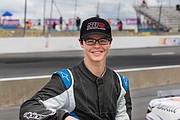 Your typical teenager gets the opportunity to drive a car for the first time around 16 years old. But for one Great Falls teenager, that opportunity came when he was nearly 7 years old. At 6½ years old, Daniel Silvestri jumped into his first competitive go-kart at Allsports Grand Prix which was located in Sterling. Fast forward ten years, Daniel can be found behind the wheel of a NASCAR Whelen All-American Late Model Series car powered by a 500 HP engine generating average speeds over 90 MPH. Racing around a 0.4 mile oval track in South Boston, Virginia, Daniel finished his first season of 12 races with eight top 10s and six top 5s against some of the toughest competitors in the series.

Last week he received the official word from NASCAR that he was the 2019 Virginia Rookie of the Year and was invited to the NASCAR Awards event in Charlotte, N.C. in late November.

So how does a kid from Northern Virginia progress from go-karts to NASCAR? Daniel's dad, Brian Silvestri, explained, "I was aware of NASCAR growing up but I really didn't follow the sport. I have no idea how Daniel found it, but it was clear early on that Daniel loved racing." Like most parents, Brian thought his son would enjoy the go-karts for a little while but eventually pick up more traditional sports like baseball, football, or lacrosse. "It took me some time to accept Daniel's passion with racing. I wanted to run away from racing because there were no local racing venues in Northern Virginia, so I had no idea where to start. It would require a family commitment. After watching Daniel progress and realizing this wasn't a phase, I accepted the fact that my son's passions are not mine. I think that is something a lot of parents struggle with. We think we know our kids, but in the end they are their own person. I have no idea where racing is going to take us, but I do know it has been a real blessing to our family. I wouldn't change a thing."
As the 2019 season comes to an end, Daniel's 2020 plans are being finalized. He will likely be found racing at all the major Virginia tracks including South Boston Speedway, Dominion Raceway and Langley Speedway.
To stay updated on his journey and get all the latest updates, follow Daniel on Facebook or Instagram @danielsilvestriracing.