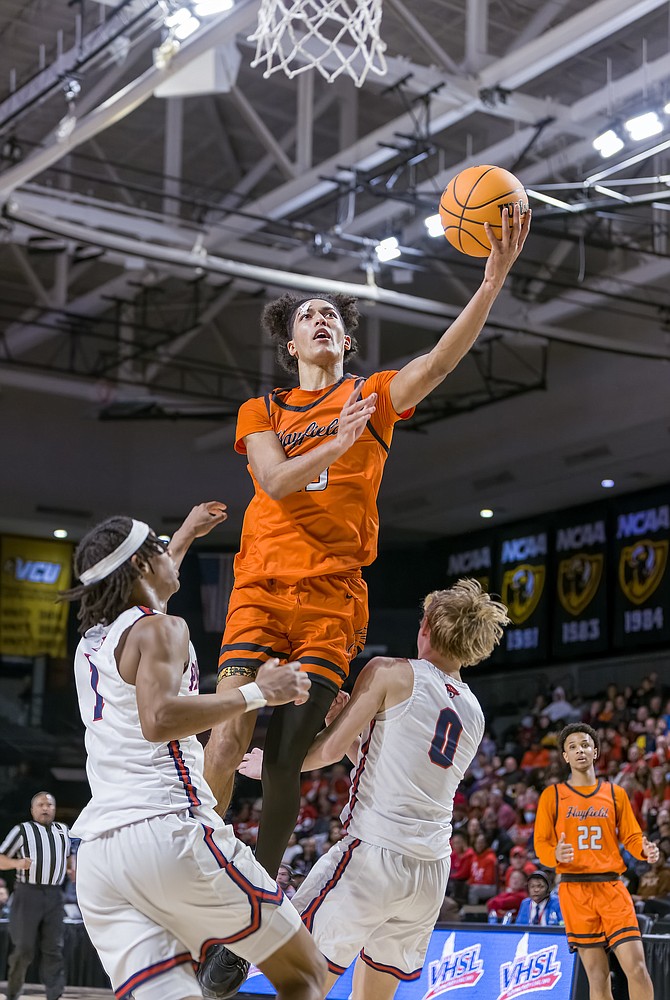 Defending Class 6 Virginia State Champions Hayfield Hawks took on the Patriot Pioneers on Saturday at the Siegel Center on the campus of Virginia Commonwealth University. 
The Hawks would out score the Pioneers 12-10 in the 1st quarter behind Donovan Bass-Briscoe's 6 points. Patriot was led by Desmond Hopkins, 5 points. 
In the 2nd quarter David King and Greg Jones each scored 4 points, and again Hayfield would score 12 points, while holding the Pioneers to ten points. Nasir Coleman would lead Patriot with 7 points.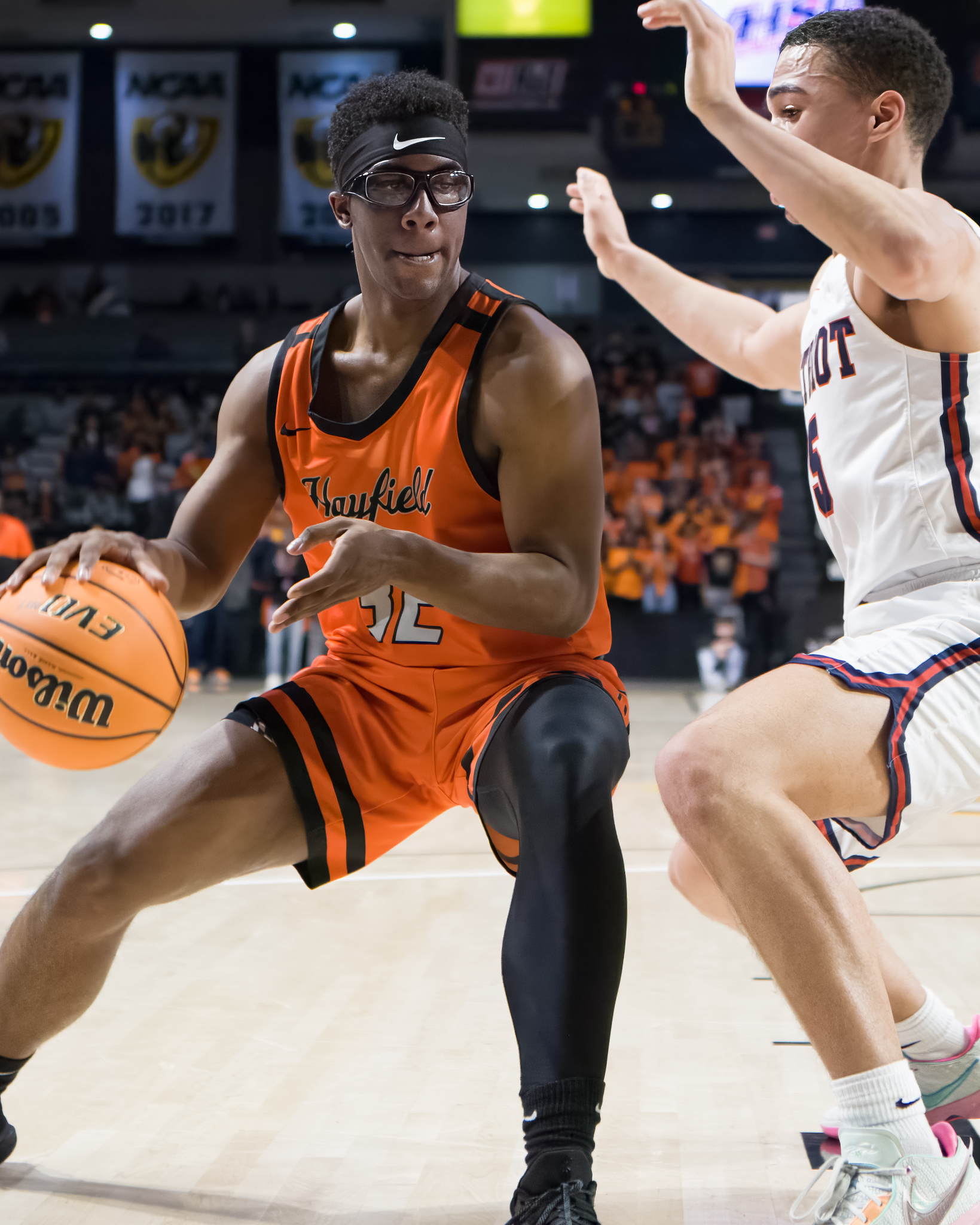 Trailing 24-20 after one half of play the Pioneers hoped to change the second half in their favor. Greg Jones and David King each each had 4 points again, and the Hawks again scored 12 points while holding the Pioneers to 8 points. Jay Randall scored 6 of the Pioneers 8 points. 
With a quarter to play the Hawks were 8 minutes away from a second consecutive state championship. 
The 4th quarter saw Patriot put out their best offensive output, scoring 14 points and twice coming within 5 points. But Hayfield would not be denied, scoring 16 points to seal their second state championship in as many years, 52-41. 
Patriot finishes their season (27-4), while Hayfield finishes (30-1). Patriot was led by Nasir Coleman's 12 points. Hayfield was led by Donovan Bass- Briscoe and David King who each scored 14 points. Patriot out rebounded Hayfield for the game 44-31. Patriot turned the ball over 20 times while Hayfield turned it over 10.