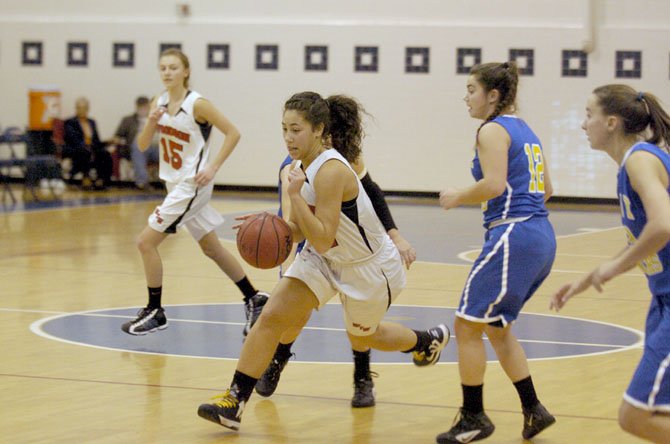 Woodson senior Anna Walker, who played for Falls Church her freshman and sophomore seasons, will make her first trip to the Northern Region tournament after the Cavaliers defeated Lee in the first round of the Patriot District tournament on Feb. 12.
Stories this photo appears in:

Cavaliers defeat Lee in Patriot District tournament.
Woodson's Walker, Finnerty score in double figures against Lee in opening round of Patriot District girls' basketball tournament.