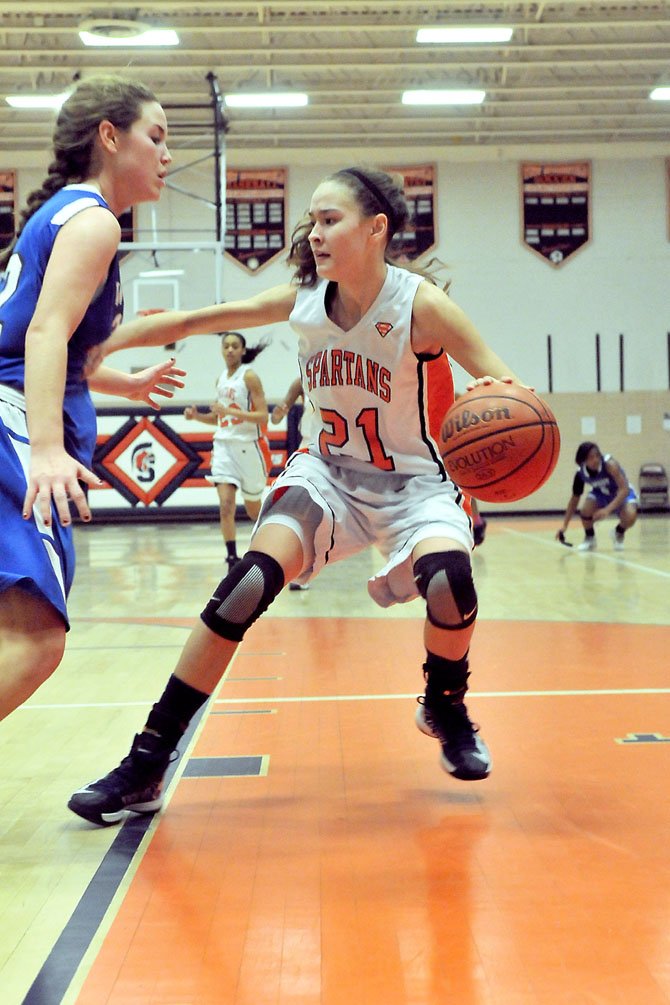 West Springfield freshman Shelby Haynes has taken over the point guard position formerly held by standout April Robinson.
Stories this photo appears in:
West Springfield improves to 11-2 after losing standouts Robinson, Battle.
The West Springfield girls' basketball team blew an 18-point lead against West Potomac on Jan. 8 but held on to win.