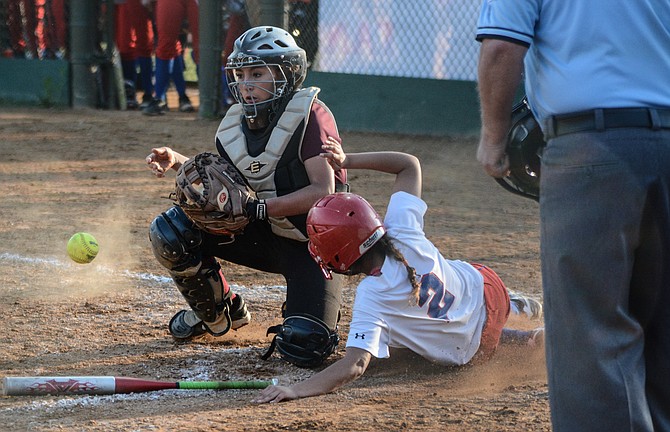 T.C. Williams senior Calla Zane slides past Mount Vernon catcher Sophia Castillo to score what proved to be the winning run in the bottom of the third inning during their Conference 7 tournament quarterfinal game on Monday.
Stories this photo appears in:

Pitcher Stone leads Titans to victory over Mount Vernon.
The T.C. Williams softball team defeated Mount Vernon 2-1 on Monday.