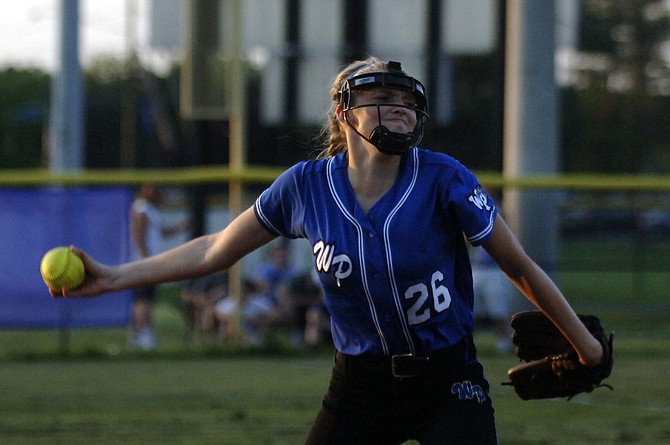 West Potomac pitcher Christina Dillard threw a complete game against Chantilly on Tuesday and earned the win in the opening round of the 6A North region tournament.
Stories this photo appears in:

Wolverines catcher Divine makes key pickoff throw in sixth inning.
The West Potomac softball team beat Chantilly in the regional tournament on Tuesday.