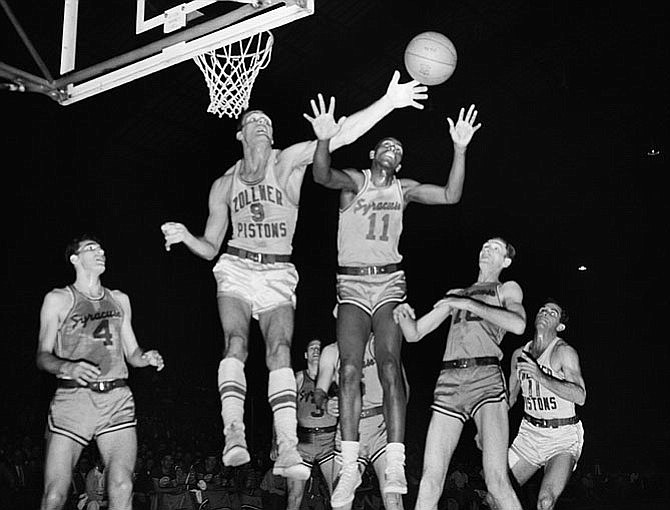 Playing for the Syracuse Nationals, Earl Lloyd (11), battles Fort Wayne's Mel Hutchins (9) for a rebound during an NBA championship game on April 5, 1955. With the series victory, Lloyd and teammate Jim Tucker became the first African Americans to become NBA champions.
Stories this photo appears in:

Trailblazer broke the color barrier of the NBA
Under the glare of a national spotlight, Jackie Robinson broke the color barrier for Major League Baseball in 1947.