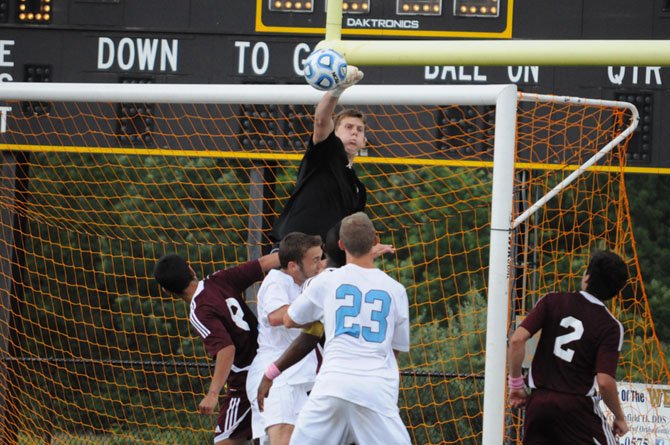 Goalkeeper Lucas Belanger, a 2013 Mount Vernon High School graduate, will play soccer at American University.
Stories this photo appears in:
Belanger helped Mount Vernon win the 2013 state championship team.

Majors beat Cosby in penalty-kick shootout in state final.
Mount Vernon boys' soccer wins 11 of final 12 games.