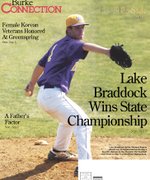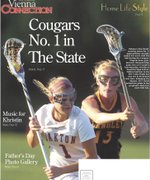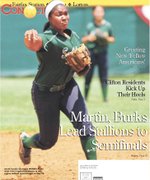 More Stories
Kicking off Mental Health Awareness Month, a new golf tournament hosted by Alliance Executive Search and CBRE on May 3 raised more than $26,000 to benefit PRS, a leading behavioral health nonprofit serving Northern Virginia.

The defending Virginia Class 6 State Champions and winners of 23 straight coming into the game, the South County Stallions, faced the undefeated Madison Warhawks: the Stallions won, 29-22, and will face Oscar Smith, who were 21-14 winners over Massoponax, on Saturday, May 1, in a rematch of last year's state championship game.

Madison to host South County Saturday in the state semifinals
The Chantilly Chargers (6-1) faced the Madison Warhawks (7-0) on Friday April 16 with the winner advancing to play in the VHSL Class 6 State semifinal game on Saturday, April 24.

The Chantilly Chargers marched to Reston to take on the South Lakes Seahawks in a region semifinal game.

Trailblazer broke the color barrier of the NBA
Under the glare of a national spotlight, Jackie Robinson broke the color barrier for Major League Baseball in 1947.