Fri

Sat

Sun

Mon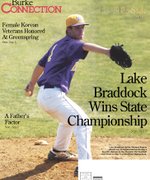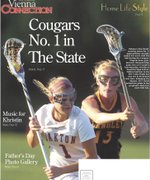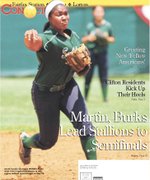 More Stories

Sports
Great Falls Village was a busy place on Sunday, Nov. 20, as Great Falls Youth Rugby hosted its third, annual tournament to benefit the spinal cord injury research and recovery programs at MedStar National Rehabilitation Network. The President of Great Falls Rugby is himself a spinal cord injury survivor.

See more Senior Olympics Swimming photos on Facebook.

Northern Virginia Swimming League holds individual championships
Olympic swimming started with an expected bang in its opening weekend in Río, with Katie Ledecky and the men's four by 100 freestyle relay, that included Michael Phelps in the second leg, captured gold medals for Team USA.
Springfield's Ginny Thrasher wins Olympic gold in air rifle.
Before she left for the Río Olympics, 19-year-old sharpshooter Ginny Thrasher of Springfield was just looking to get experience in her first games. "I was looking more towards 2020 as a realistic option," she had said.
The Northern Virginia Softball Umpires Association is seeking individuals interested in becoming certified umpires for high school and recreational fast pitch softball in the Northern Virginia area.