Wed

Thu

Fri

Sat

Sun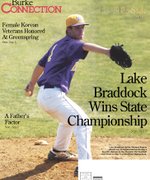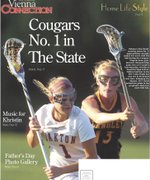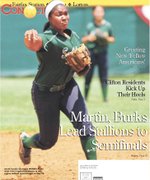 More Stories
Rockwell, Warren Selected for WCAC All Conference Softball Honors

Local high school senior Beatrice Kelly-Russo has accepted a bid by Lynchburg College to play on its championship woman's soccer team.

Rayle, Jones and Ogobri highlight South Lakes High School performances at 6A North Region Indoor Track and Field Championships.
Aly Rayle won the 500 meters and was part of the winning 4x400 meter relay team for South Lakes High School at the 6A North Region Indoor Track and Field Championships Wednesday, Feb. 15 at the Prince George's Sports and Learning Complex in Landover, Md.

Strong performances and a number of record-breaking swims by South Lakes High School swimmers helped the Seahawks close out their season on a positive note at the VHSL State Championships, Feb. 16-17 at George Mason University.

More than 700 athletes with and without disabilities from across Northern Virginia took to the hardcourts in Arlington and Fairfax counties on Saturday, Feb. 12, for Special Olympics Virginia's Potomac Region Basketball Tournament.