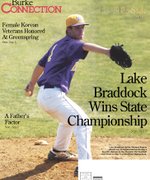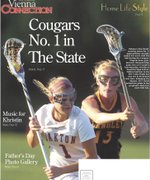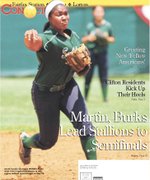 More Stories

Springfield has its own boxing workout gym to try out the jab and the roundhouse.
Boxing workout

Gillian Bushée flies through school's cross county record
The most challenging distance to go for Herndon High School freshman and cross country runner Gillian Bushée of Reston was the distance from her bed to the front door each morning.

Mount Vernon native Callie Brownson is now a Cleveland Browns Coach
Female NFL Coach

Race continues to support ALIVE!
The 45th annual Alexandria Turkey Trot, a Thanksgiving Day tradition that draws more than 6,000 runners to the streets of Del Ray, is moving to a virtual format for 2020 due to the COVID-19 pandemic.

When the Fairfax Little League had to cancel its 2020 spring season due to COVID-19, all those associated with the league were naturally disappointed.