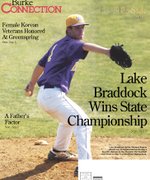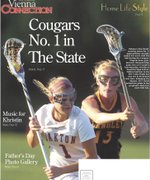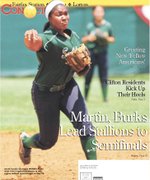 More Stories

Trailblazer broke the color barrier of the NBA
Under the glare of a national spotlight, Jackie Robinson broke the color barrier for Major League Baseball in 1947.

The Westfield Bulldogs traveled to Vienna for a conference football game with the Madison Warhawks on March 12.

The Westfield Bulldogs defeated the visiting West Potomac Stallions 35-0 on March 5.

In a low-scoring game in Clifton on March 5, Chantilly defeated Centreville 14-7.
Lake Braddock 26, Westfield 7
The Westfield Bulldogs and the Lake Braddock Bruins battled it out in a cold rain in Burke on Feb. 26, in both teams' first game of the season.