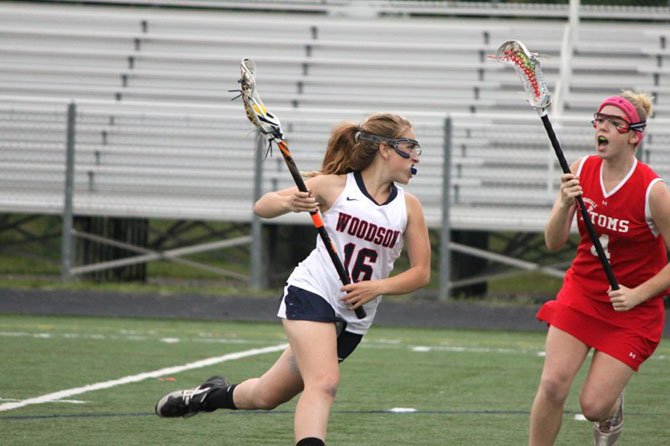 Woodson junior Alex Lightfoot tallied five goals during an 18-8 victory against Annandale on Tuesday night.
Stories this photo appears in:

Dunn, Lightfoot lead Cavaliers past Annandale in district semifinals.
The Woodson girls' lacrosse team will face Lake Braddock in the Patriot District tournament final for the second straight year.