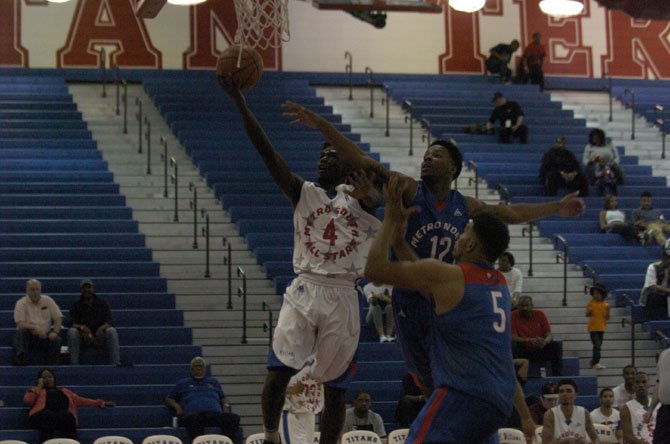 St. Stephen's & St. Agnes senior Gavin Peppers takes it to the rim for the South all-stars during the 41st Annual Capital Classic on April 26 at T.C. Williams High School.
Stories this photo appears in:

Ireton's Moseh records double-double for victorious West all-stars.
Saints' Gregory, Cardinals' Moseh produce double-doubles at Capital Classic.