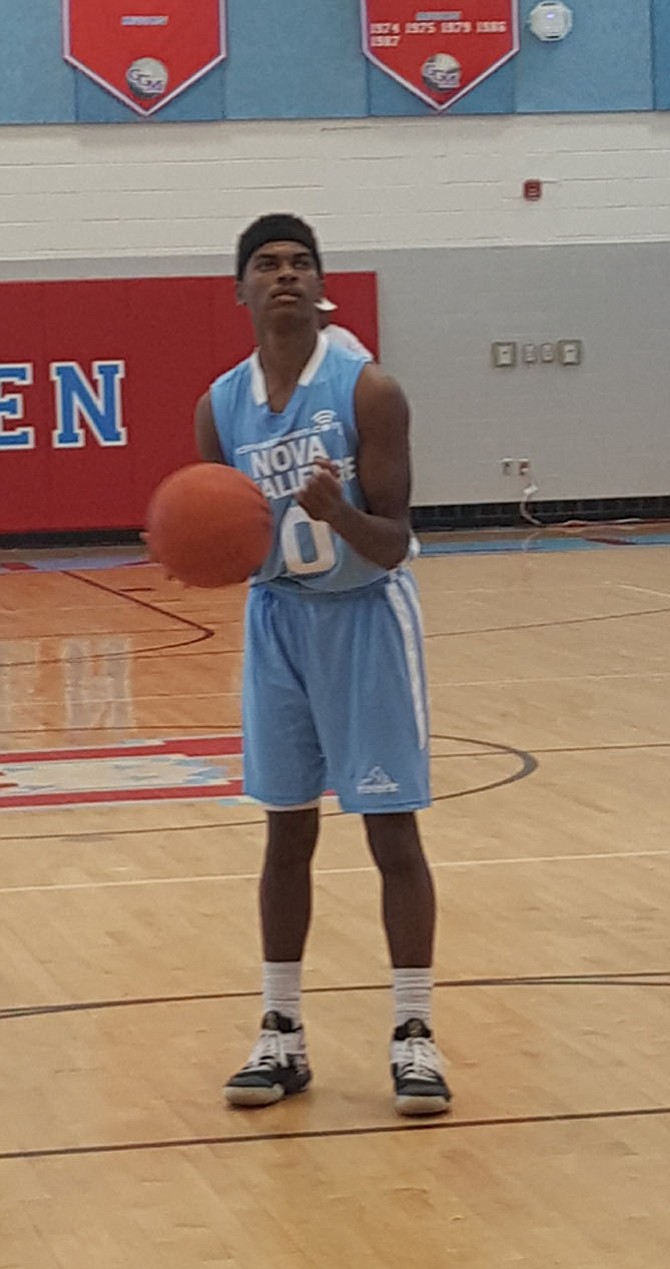 Westfield senior and Fairfax North All-Star Blake Francis was named team MVP at the dmvstream.com Nova Challenge on April 10 at Marshall High School.
Stories this photo appears in:

Westfield guard named MVP, Centreville senior wins dunk contest.
Westfield's Blake Francis and Centreville's William Unterkofler perform well at the Nova Challenge.