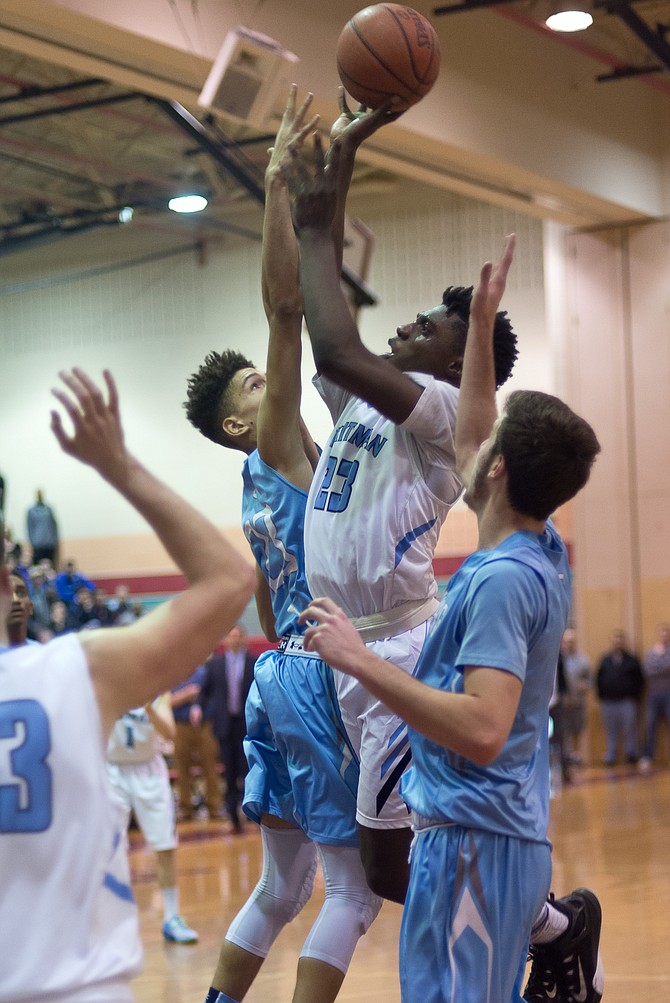 Whitman senior Shaq Diboti-Lobe scored 29 points during the Vikings' 62-61 overtime victory over Clarksburg in the region championship game on Saturday at Montgomery Blair High School.
Stories this photo appears in:

Diboti-Lobe scores 29 in overtime win over Clarksburg.
The Whitman boys' basketball team won the 4A West region championship.