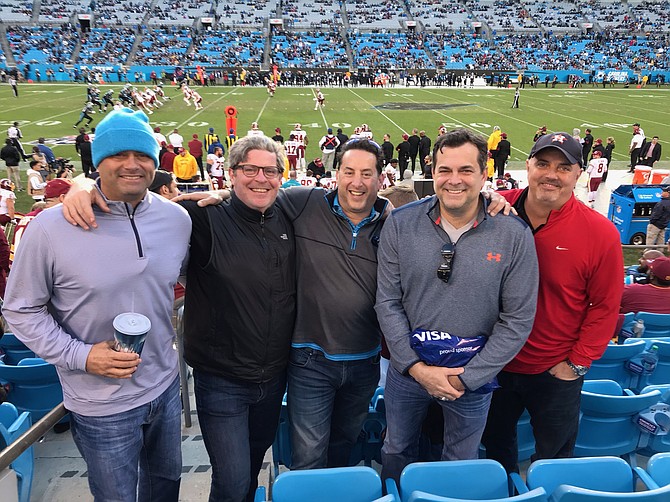 Andy Dinkin with fellow Churchill graduates in Charlotte to celebrate his birthday last year. From left, Joe Preston, Justin Freer, Andy Dinkin, Dan Bernard, Jim Haley, 1987 Churchill graduates.
Stories this photo appears in:

Former Churchill athlete publishes book on life after sports.
Andy Dinkin, who grew up in Potomac and found his life in athletics, recently launched "Going Pro in Life," a book and seminar designed to help student athletes create a strategy for landing a job after college.