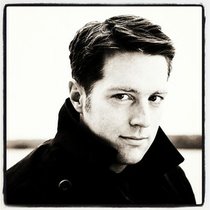 Michael Lee Pope is an award-winning journalist who lives in Old Town Alexandria. He has reported for NPR, the New York Daily News and Northern Virginia Magazine. He has a master's degree in American Studies from Florida State University, and he is a former adjunct professor at Tallahassee Community College. Pope is the author of four books.
Recent Stories
Democrat Kathy Tran to face Republican Lolita Mancheno-Smoak.

Governor supports Northern Virginia's plight to start schools before Labor Day.
Ever since Republicans gained a narrow one-vote majority in the state Senate, many in Northern Virginia have been fearing a loss of influence in Richmond.

Former governor goes on the offensive against organized labor.
Hoping to capitalize on anti-union sentiment in Virginia this year, Republican George Allen is giving labor issues a starring role in his bid to recapture the Senate seat he lost to Jim Webb in 2006.

New insurance requirements puts two farmers markets in a state of limbo.
The tomatoes aren't the only bumper crop at the farmers' market this year. Liability insurance has also blossomed in recent months, creating a fresh sense of uncertainty at two Alexandria farmers markets.

The first burial took place in June 1861: Corporal Allen Greely, from Bravo Company of the Vermont Infantry.

County sets goal to reduce carbon emissions by 10.4 metric tons over the next 40 years.
Arlington County has a new goal to slash carbon emissions. But the first-ever community energy plan unanimously adopted last month imposes no mandates or penalties if residents and business fail to clean up their act. And it doesn't set any money aside for strategic investments.