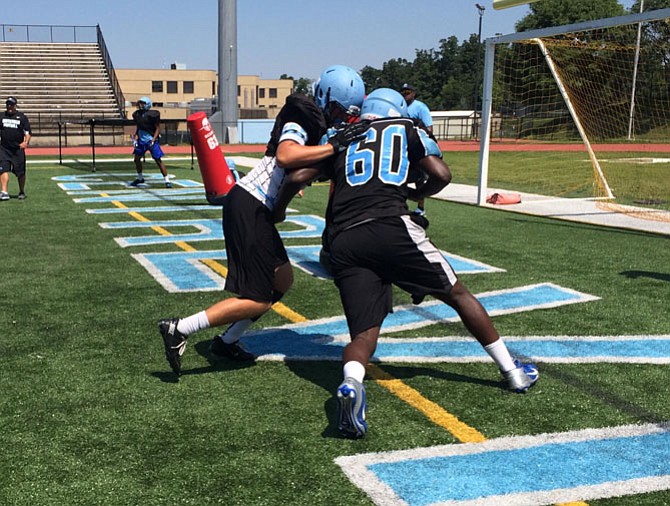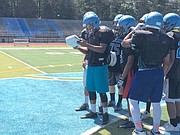 After playing in two consecutive 6A state championship games, winning in 2013 and falling in overtime in 2014, the Centreville football program has established itself as one of the most dominant in the area. After losing a number of Division-1-bound starters to graduation, head coach Chris Haddock hopes to prove that the Wildcats "aren't done yet."
"I don't know that any program really makes up for lost talent," Haddock said. "Each kid is different, every year the team is different. The past three years, we haven't had a lot of change, but we have a lot of guys anxious to get their turn, and this group has their own skills in their own right."
While the need for new starters creates the problem of inexperience for most teams, many of Centreville's "inexperienced" players have seen plenty of playing time in past seasons.
"We have a lot players with game experience," Haddock said. "Last year we were in a position where we could play a lot of players. Even though some of these guys weren't playing every minute and making headlines, they're a lot more experienced than people are giving us credit for. We have a lot more depth and a lot more competition at each position, and that's part of the fun of [coaching] for me."
One of the players who will be expected to step into a starting role this year is junior quarterback Jameel Siler. Siler, who started at quarterback on the freshman team in 2013, received a significant amount of playing time late in games last season.
"[Joe Ferrick's] will be big shoes to fill, and I am ready to fill them," said Siler, referencing last season's Centreville starting quarterback. "I have been doing a lot over the offseason [to prepare to become starting quarterback]. Lifting, throwing, speed, and agility training whenever I can are big parts of my preparation."
As in past years, opponents of Centreville can expect to encounter an offense that runs the ball first.
Returning to the Wildcats' offense is running back Kyle Richbourg. In 2014, he came off the bench and ran for 724 yards, scoring 13 touchdowns.
Once again leading Centreville defensively are linebacker Andre Horner and defensive lineman Christian Brooks (6 feet 5, 230 pounds). Brooks is the Wildcats' biggest college prospect, with 15 scholarship offers to Division 1 schools.
"We have a very aggressive front on defense," Brooks said. "We are quick to get after it, and we blitz. I love it."
In addition to having new players on the field, Centreville also has new coaches on the sidelines. With several of last year's coaches moving on to other coaching jobs, Haddock brought in coaches Joshua Culver, coming from Langley's football program, and former All-Met defensive player of the year Sean Scott, both teachers at the school.
"They're both very qualified coaches," Haddock said of his new additions. "They bring great pedigree and fit in well with our staff and players. We lost some good coaches, but we got some good coaches as well."
Despite many new faces on the field, Haddock is optimistic about the team's abilities.
"These guys have a high expectation for the season, and so does the school and our community," Haddock said. "I know a lot of people are thinking we are done, but we're going to be just fine."
Centreville will begin its season at Annandale on Sept. 4.