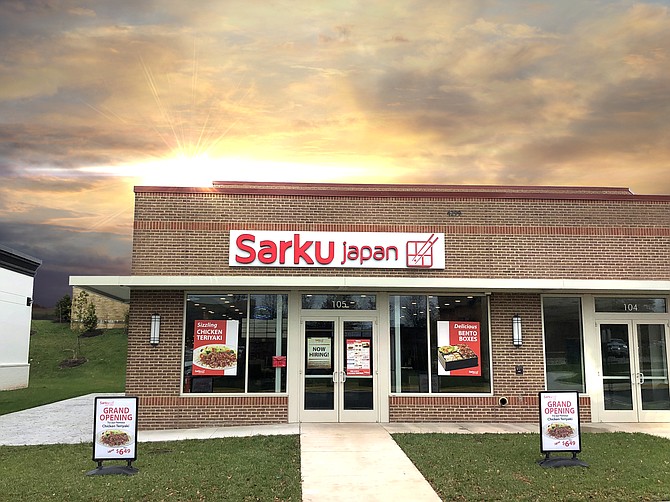 Sarku Japan Grand Opening Event at Dulles Expo Center Location, VA
Sarku Japan to Celebrate with a Grand Opening Event, December 18, 2018 at 11 a.m. First 100 Customers Receive FREE Chicken Teriyaki for One Year.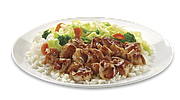 Chantilly, VA – Sarku Japan®, the leading Japanese Quick Service Restaurant chain in the United States with over 220 locations nationwide, is pleased to open its newest storefront location in the Dulles Expo Shopping Center at 4299 Chantilly Shopping Center Ste #105, Chantilly, VA 20151, situated in front of the Walmart and close to the Dulles Expo and Holiday Inn. The official grand opening ceremony will be held on December 18, 2018 at 11 a.m. – celebrations will include FREE Chicken Teriyaki for one year for the first 100 customers, a live Taiko drum performance and door prizes.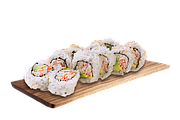 Touting the brand promise "Fresh Starts Here," the restaurant features chefs preparing madeto-order sushi, bento boxes and signature teriyaki recipes on a Teppanyaki grill, for our guests to enjoy. Winston Cheuk, Chief Planning Officer, believes "the customer experience at our restaurants is unique compared to many of our competitors. Because our food is prepared fresh to order, the customer hears and sees their sizzling teriyaki as its being prepared and they get a full sensory experience."
With the popularity of fresh cooking like teriyaki and sushi on the rise, Sarku Japan is aiming to fill a void for Chantilly-area consumers who want to try something new.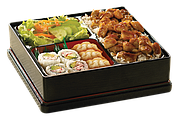 "It's an exciting time to be part of the Sarku Japan family; we are pleased to extend our footprint in Northern Virginia," says Mike J. Mrlik II, Sarku Japan's Chief Operations Officer. "Customers in the area are familiar with our locations at Dulles Landing Shopping Center, King's Crossing Shopping Center, Dulles Town Center, Springfield Town Center, and Potomac Mills. We are thrilled to offer our guests another destination to enjoy our fresh cuisine."
About Sarku Japan
Founded in 1987, Sarku Japan is the largest and most successful Japanese quick service restaurant in the United States with over 220 locations coast to coast. Our mission has remained the same since we opened – to share the fresh ways of traditional Japanese cooking with the world: meals cooked- to-order in front of you. Fresh flavors, quick, friendly service. Visit www.sarkujapan.com to learn more and to find the restaurant nearest you.