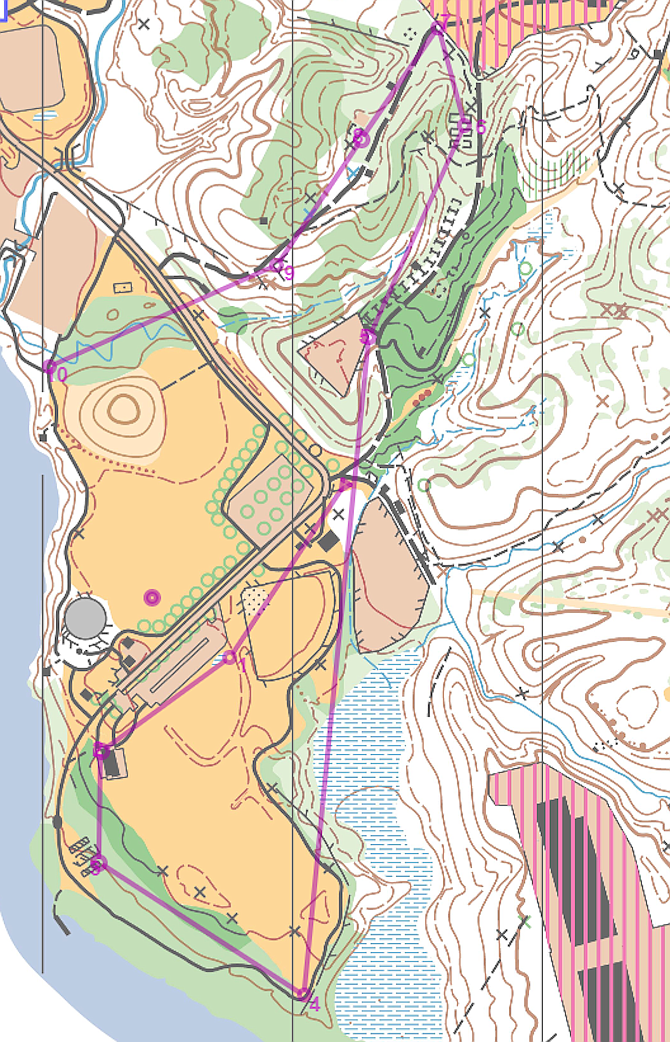 Grab a compass and detailed topographical map and head out over unfamiliar terrain to navigate a set course in the fastest time. Orienteering is a recent addition to the over fifty sports offered at Northern Virginia Senior Olympics (NVSO) this year, due to begin Sept. 19.
Keg Good from Woodbridge and Sid Sachs, who lives at Greenspring Senior Living, are co-directors of the orienteering event. They have been orienteering for decades and pushed to get it added to the list of NVSO sports in 2016 in order to get visibility for the sport. Sachs has been orienteering for 48 years. "My wife and I used to go orienteering with our 3-1/2-year-old." Good has been orienteering since 1997 when she was back in college and is a former USA National Team Member for Orienteering and has competed nationally.
Good says orienteering will be back at Lake Accotink in Springfield this year. "You don't want to have it at the same place every year because people will have memorized the terrain." This year's event will be held Sept. 19. Meet at McLaren Sargent Shelter at Lake Accotink Park to check in at 11-11:30 a.m.
GOOD ESTIMATES that it could take a beginner "who kind of knows a little" about 20 minutes to finish the course but it is more typically 60 minutes. An advanced competitor could finish in 40 minutes but more typically it would take 60-70 minutes. There will be no intermediate offered this year. NSVO works in conjunction with the Quantico Orienteering Club and this allows them to use the Club's detailed maps. "Otherwise it would be impossible for us to do it."
Sachs says, "This is a thinking man's sport. You have to watch where you are all the time; it's for people with a visual mind." He adds, "You can take the whole family. Get your grandchildren away from the cell phone."
Sachs says he doesn't compete to win. "I compete against myself. I am 84 and have a bad knee so I'm slower and very careful. But it's an activity you can do for life."
Good says across senior Olympics events there are professionals in some jurisdictions that compete at the state and national level and others who are just entering for fun. NVSO is more recreational. She says she sometimes carries around NVSO flyers to give people information about the games because some people think they aren't good enough to compete. But she says the concept for NVSO is to get out and stay active and do something you love.
Good is also director of the 3K event this year. "It used to be a three-mile walk around a track and took a long time. People walked around and around and lost track of the laps. We got behind the schedule for the other events because of the massive amount of people."
And the competitors would stroll or run. "They didn't know how to power walk." She is hoping that moving the venue to Falls Church High School track and judging by power walk standards will make things smoother.
THE NVSO will be hosting its 39th competition from Sept. 19-30 at venues around the area. To be eligible participants must be 50 years old by Dec. 31, 2021 and live in the counties of Arlington, Fairfax, Loudoun, Prince William, Fauquier and the cities of Alexandria, Fairfax and Falls Church. To register by Sept. 5: https://nvso.fusesport.com/.