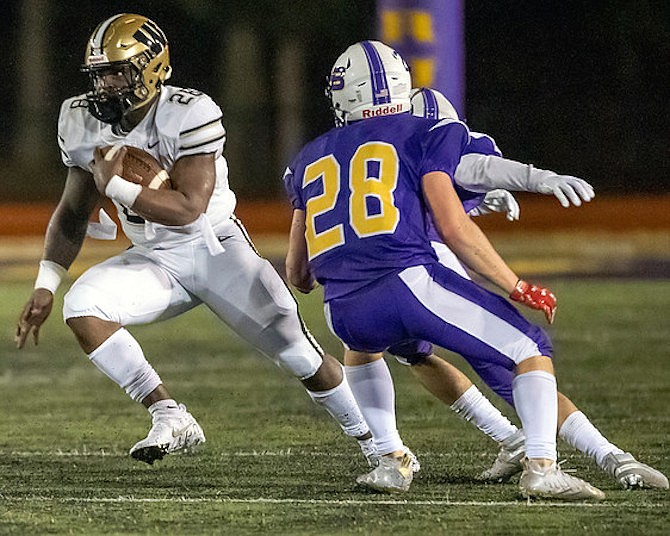 The Westfield Bulldogs and the Lake Braddock Bruins battled it out in a cold rain in Burke on Feb. 26, in both teams' first game of the season.
Lake Braddock would open scoring with a field goal. midway through the first quarter. Later Westfield would take the lead 7-3 after a 55 yard touchdown by Mikal Legall. The Bruins would add another field goal to pull within a point, 7-6 in the 2nd quarter. Lake Braddock would hold the Bulldogs scoreless in the final 3 quarters, while scoring 3 touchdowns in the second half, including the second half kickoff by Dillon Corey. The Bruins final two touchdowns were scored by QB Billy Edwards and Elliot Meine to give the Bruins a 26-7 win.
Lake Braddock will play at Robinson on March 5. Westfield will host West Potomac on March 4.