McLean
Photo via McLean Community Centr@mcleanvacenter
The McLean Community Center held its Community Independence Day Fireworks Celebration Saturday, July 1.
Great Falls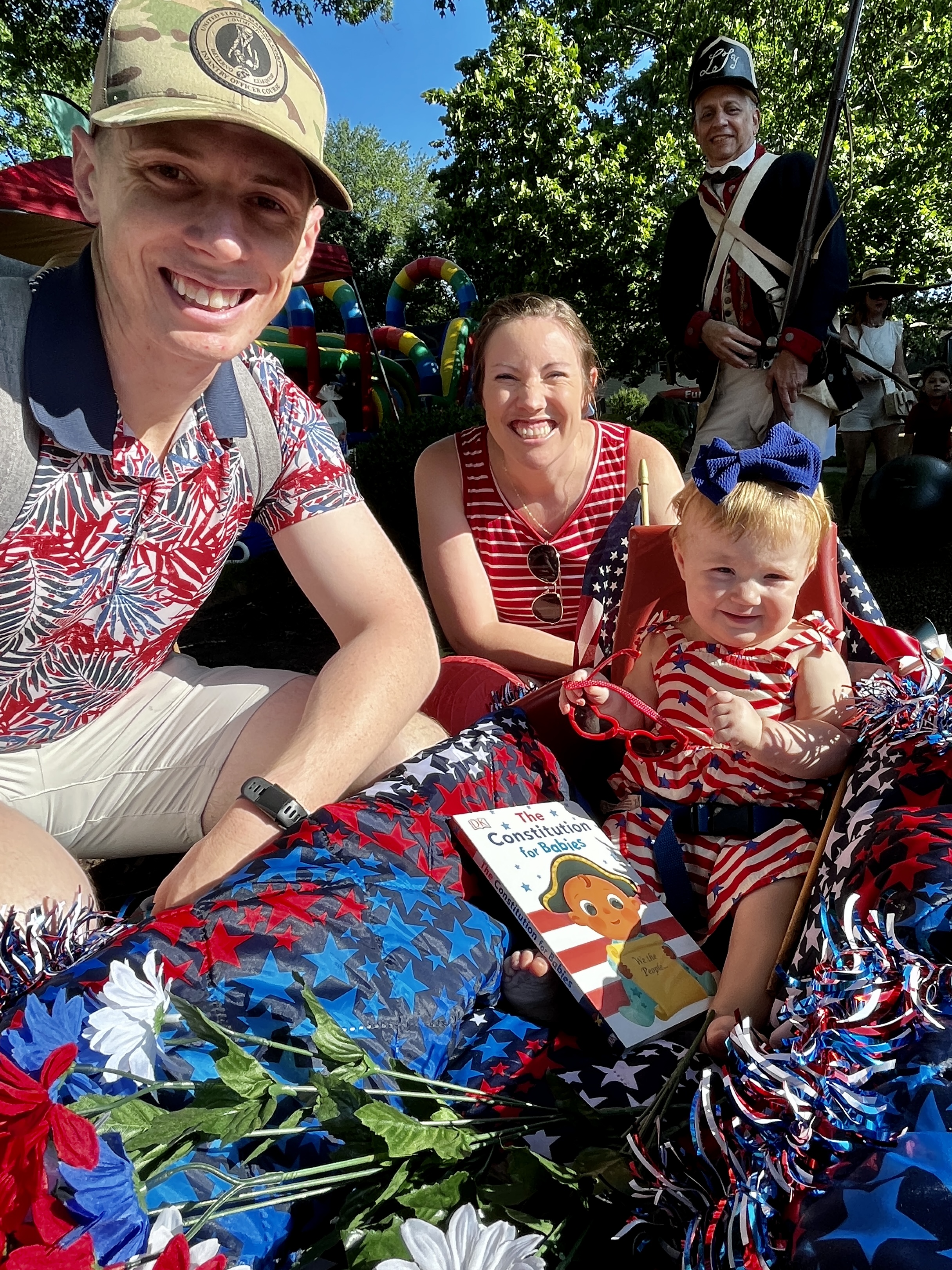 Photo by Mercia Hobson/The Connection
Jake and Joi Rogers, with baby Tali, 11 months, are decked out for the Great Falls Little Patriots  Day parade held at the Village Centre, part of the five 4th of July events produced by Celebrate Great Falls, an all-volunteer organization. Note the "reading material" for baby, Tali; mom was a political science major.
Town of Vienna
Photo contributed
On July 4th, as part of the Town of Vienna's third annual  Liberty Amendments Month, the jurisdiction presented the first-ever public round-robin reading of the foundational documents of American democracy, the Declaration of Independence, the Bill of Rights, the Emancipation Proclamation, the Fairfax Resolves, and the Liberty Amendments — the Thirteenth, Fourteenth, Fifteenth and Nineteenth Amendments to the United States Constitution.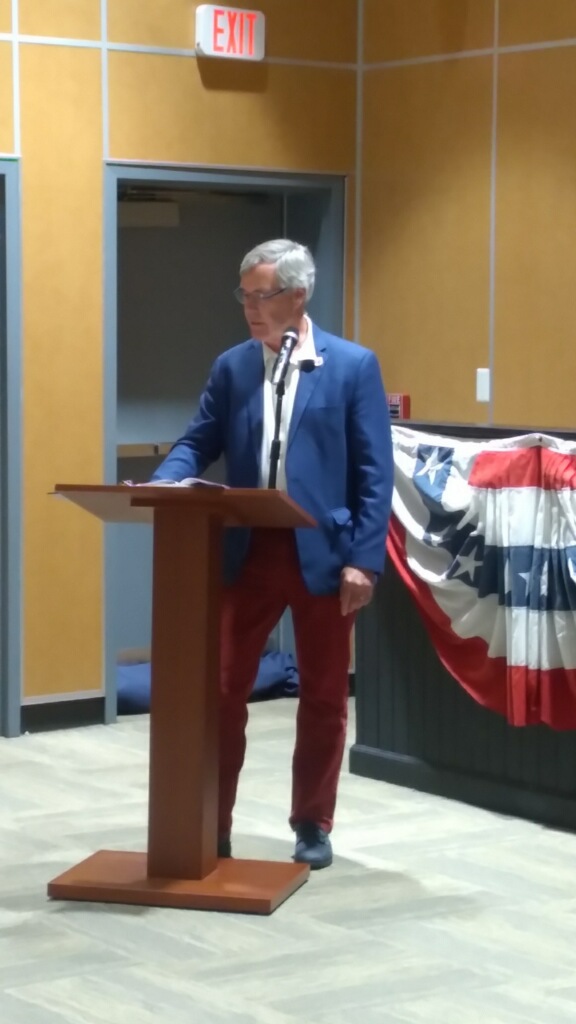 Photo contributed
Chuck Anderson, a member of the Vienna Town Council, served as moderator.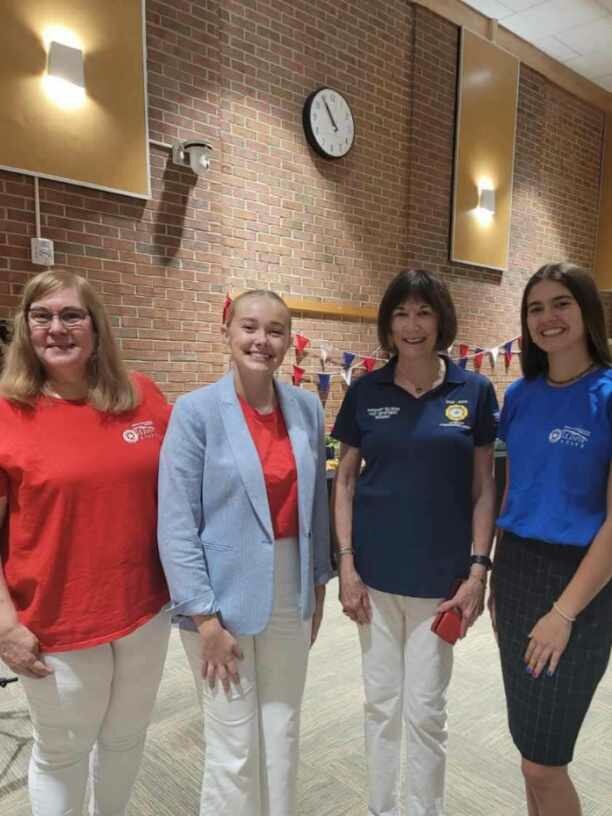 Photo contributed
The American Legion Dyer-Gunnell Post 184 co-sponsored the public reading of the foundation documents of American democracy. Some of the people at the event included Maggie Reidy, president of Post 184; Anna Bacon, Madison High School reader; Margaret Dellinger, Unit 180 member; and Avery Canedo, Madison High School reader.
Town of Herndon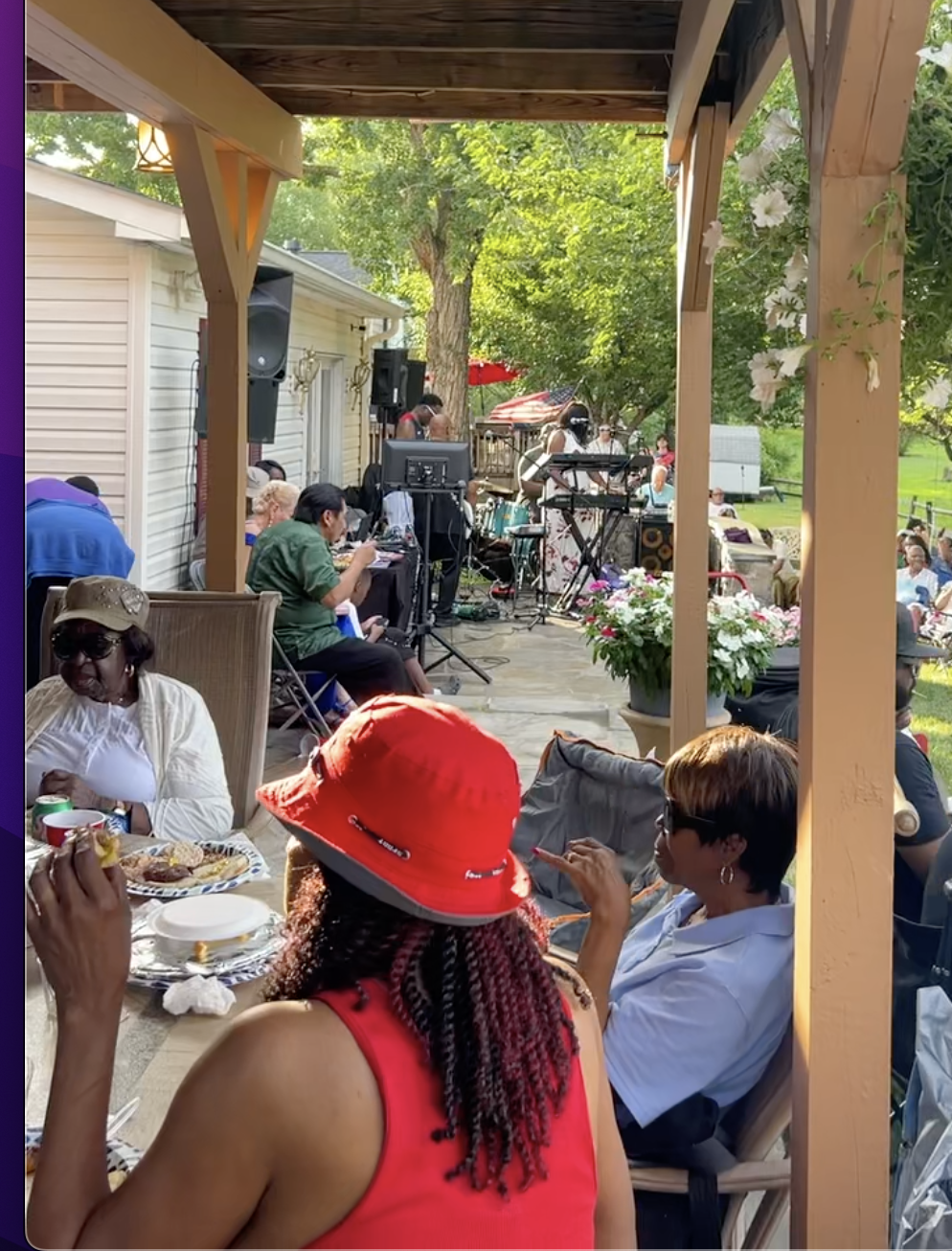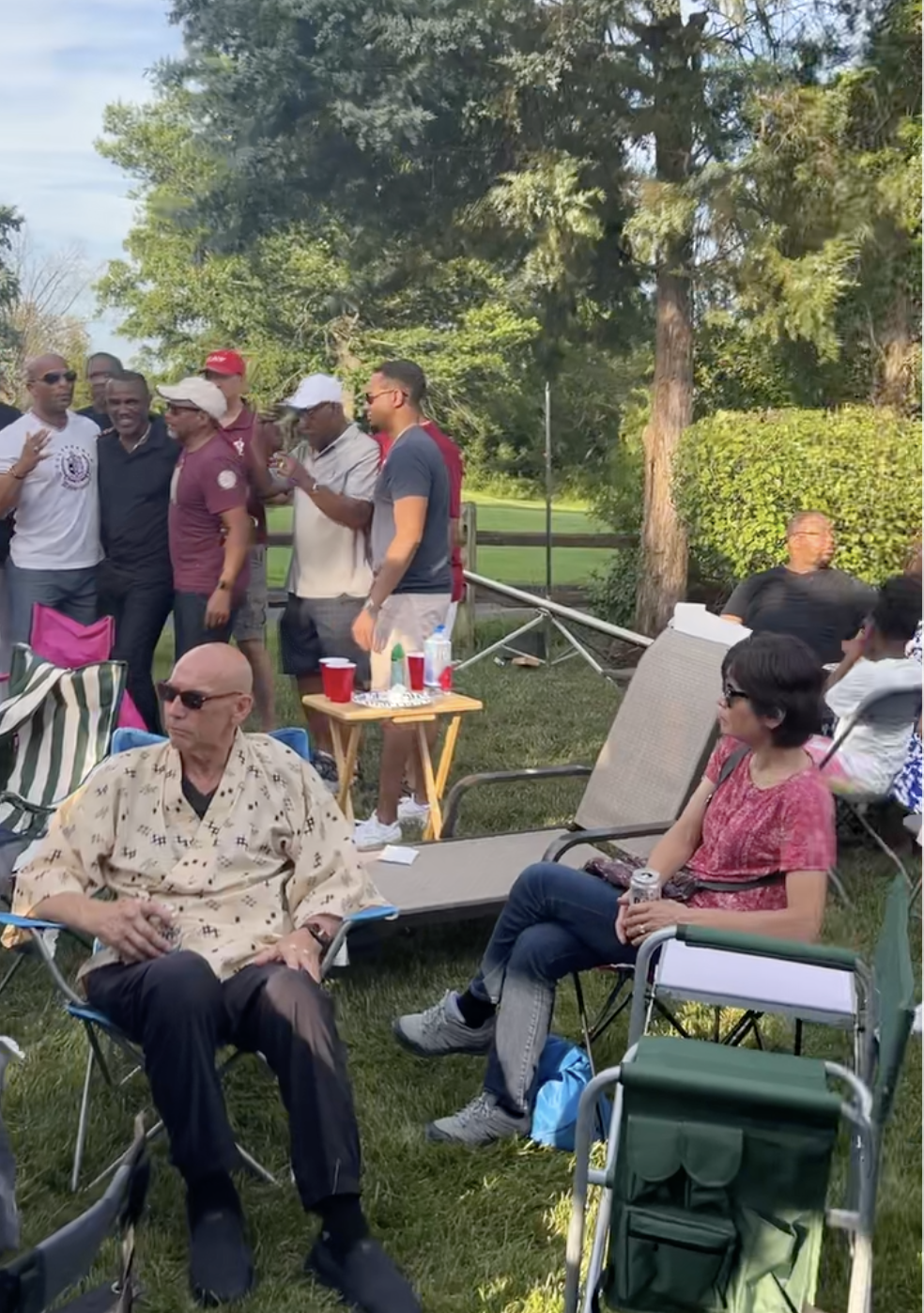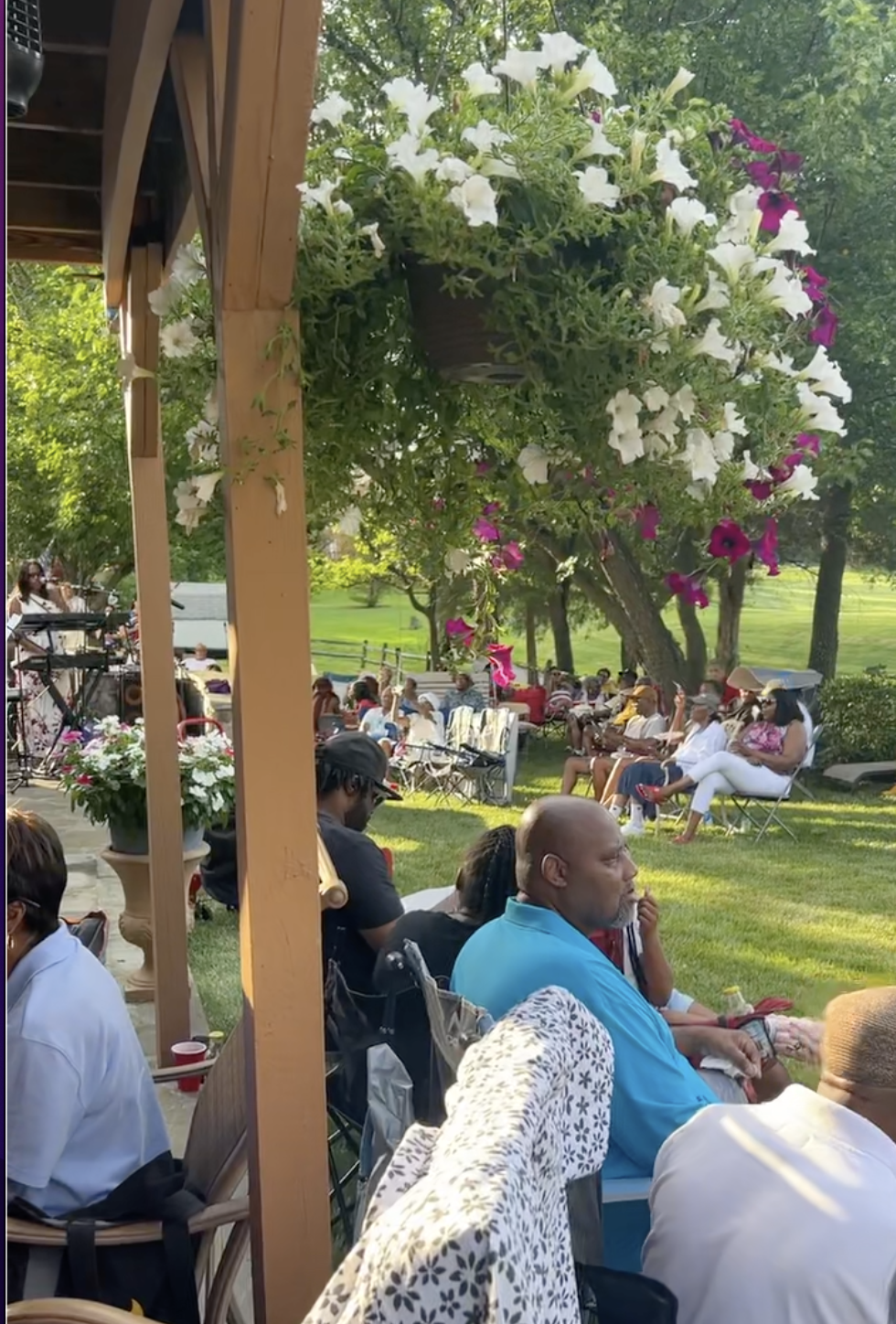 Screenshots via video by Sheila Olem
What could be better than a backyard barbecue with friends, family, and live music  located overlooking the Town of Herndon's Centennial Golf Course, where fireworks will be shot off later that night?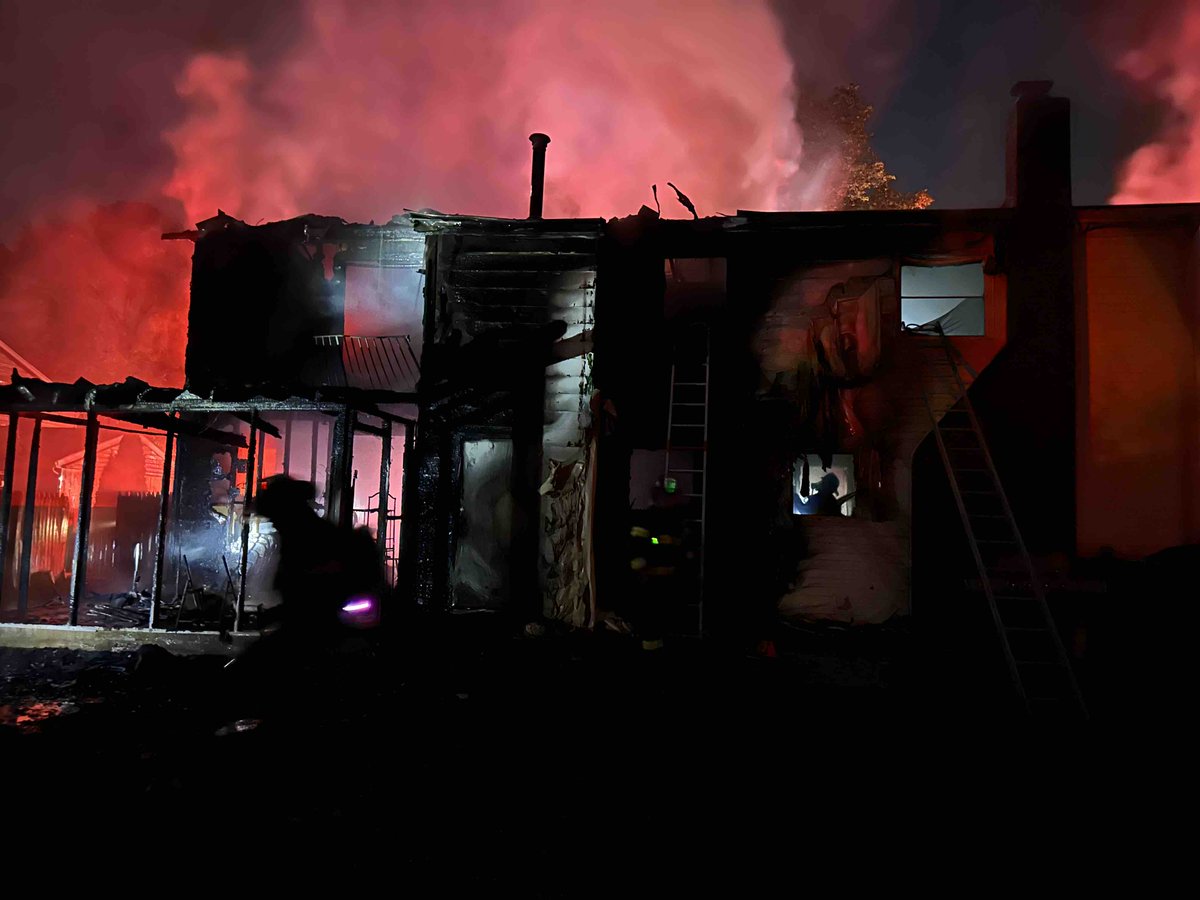 Photo via Fairfax County Fire/Rescue @ffxfirerescue
On July 5, around 1:30 a.m., Fairfax County Fire and Rescue responded to a house fire in the 650 block of Stuart Court in the Town of Herndon. One patient was taken to the hospital with non-life-threatening injuries.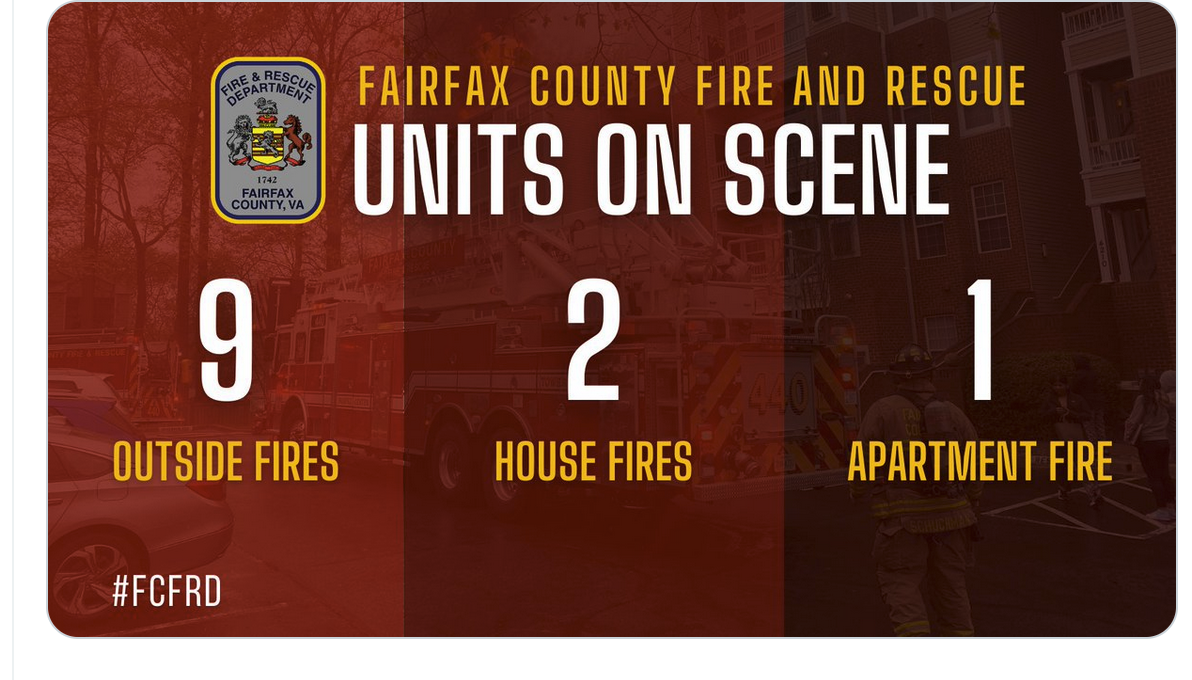 Photo via Fairfax County Fire/Rescue @ffxfirerescue
 #FCFRD  tweeted: "Currently working 9 outside fires, 2 house fires, and 1 apartment fire. While the cause of these fires is unknown, we can not stress enough the importance of properly disposing of fireworks. Completely soak fireworks in a bucket of water overnight before disposing."
Peace, Love & the Fourth of July in City of Fairfax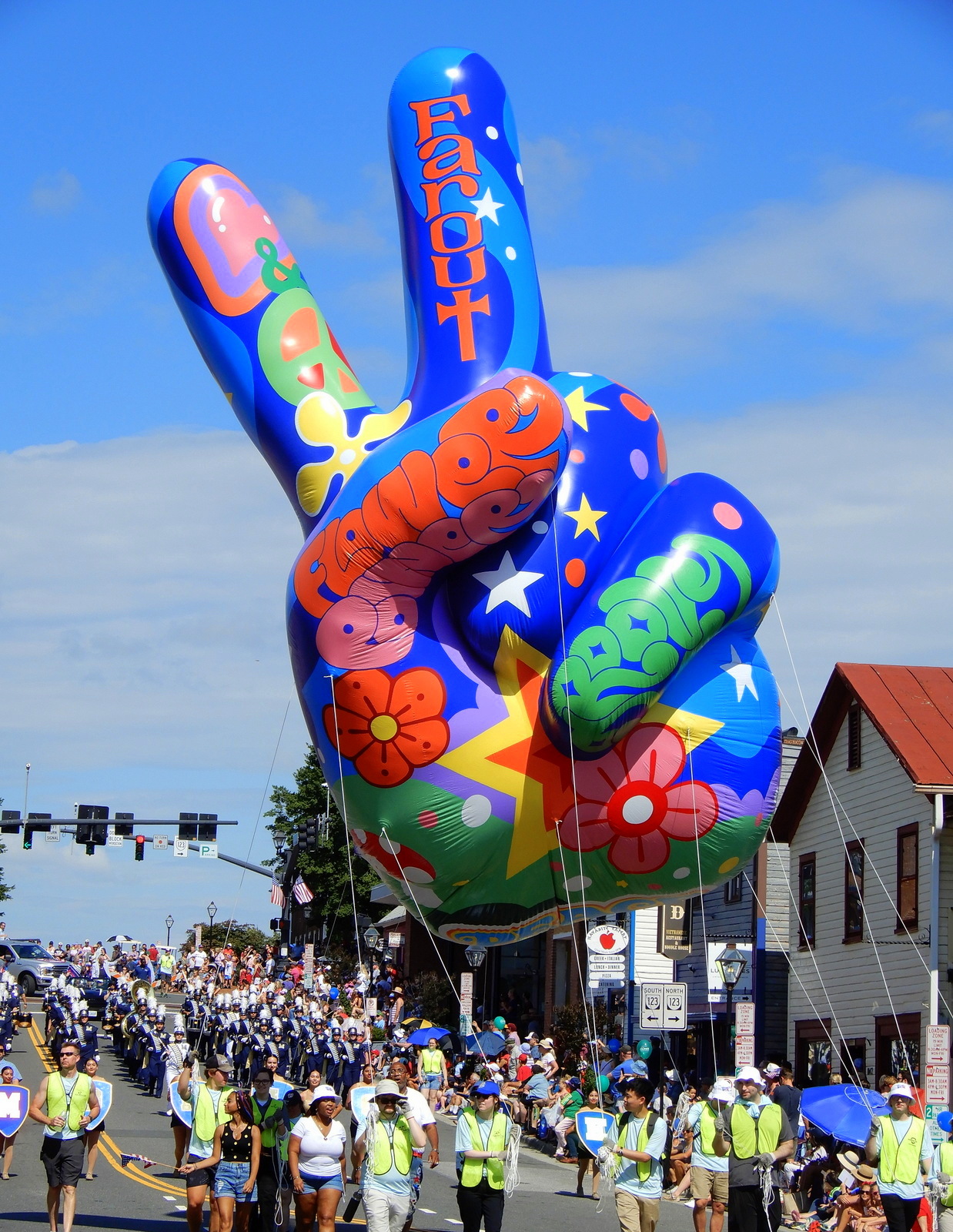 Photo by Bonnie Hobbs
This "groovy" balloon bears the words, "far out" and "flower power," matching Fairfax City's Fourth of July parade's theme, "Peace, Love & the Fourth of July." Huge crowds turned out for the festivities.